isoSolutions supplier IRE is proud to announce a partnership with ASML
David T. Drummond ⎜Feb 1, 2018 ⎜ Supplier

IRE is proud to announce a partnership with ASML to further develop a new, non-fission production method for medical isotopes such as Mo-99/Tc-99m. This partnership has resulted in the start of the LightHouse Isotopes BV, an ambitious initiative for the development of a promising alternative production method for a sustainable long term supply of Mo-99.
Click here to see full post.
Tags: Mo-99 Radiochemicals Tc-99m
isoSolutions launches Hake shielding products
Hans Peng ⎜Jun 27, 2017 ⎜ Supplier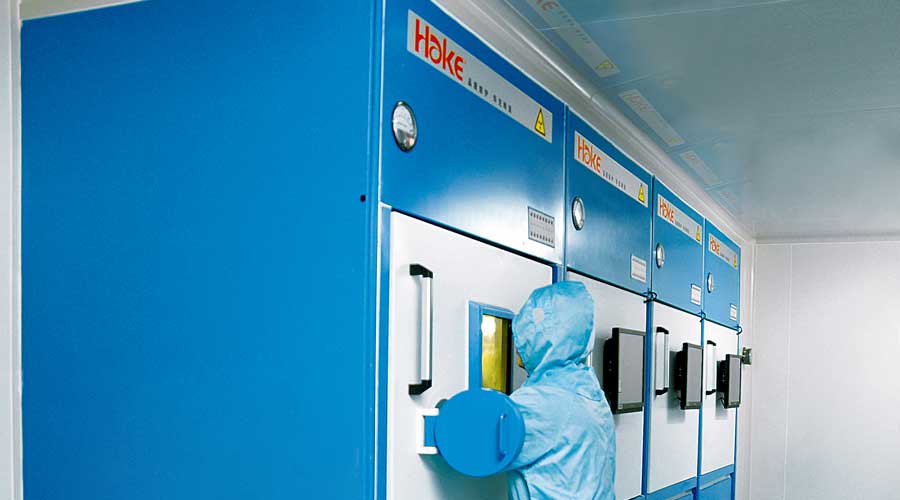 isoSolutions announces the launch of its representation of the Hake Medical Hot Cell, Fume Hood and Shielding Accessories in North and Latin America. In partnership with Hake Medical, isoSolutions is able to provide a complete solution for your radiation protection needs.
In 2016, Hake Medical became the first publically listed company in the field of radiation protection and shielding in China. Hake Medical focuses on providing radiation protection and shielding to nuclear medicine (more…)
Tags: Hake Latin America Major Equipment North America Shielding
Automation of the Radiosynthesis of Six Different 18 F-labeled radiotracers on the AllinOne
David T. Drummond ⎜Nov 15, 2016 ⎜ Supplier
Background
Fast implementation of positron emission tomography (PET) into clinical and preclinical studies highly demands automated synthesis for the preparation of PET radiopharmaceuticals in a safe and reproducible manner. The aim of this study was to develop automated synthesis methods for these six 18F-labeled radiopharmaceuticals produced on a routine basis at the University of Pennsylvania using (more…)
Tags: FDG HPLC PET Radiopharmaceuticals Radiotracer Synthesizers