First-in-human study of 177Lu-EB-PSMA-617 in patients with metastatic castration-resistant prostate cancer

Posted by Kevin Yang ⎜ Sep 12, 2018 ⎜ Industry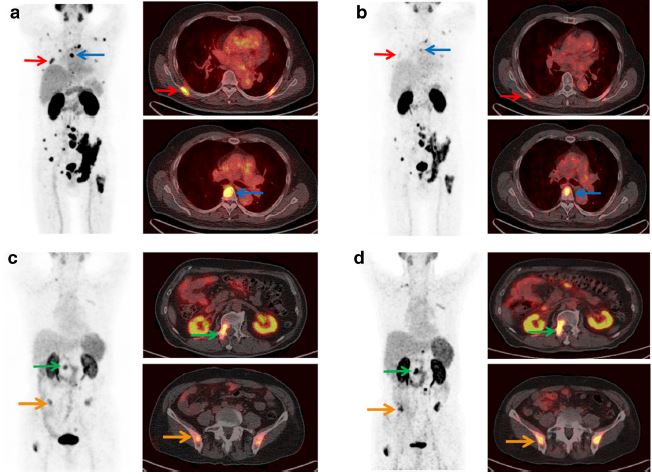 This first-in-human study demonstrated that 177Lu-EB-PSMA-617 had higher accumulation in mCRPC and that low imaging dose appears to be effective in treating tumors with high 68Ga-PSMA-617 uptakes. Elevated uptakes of 177Lu-EBPSMA-617 in kidneys and red bone marrow were well tolerated at the administered low dose. Further investigations with increased dose and frequency of administration are warranted.
Jie Zang & Xinrong Fan & Hao Wang & Qingxing Liu & Jingnan Wang & Hui Li & Fang Li & Orit Jacobson & Gang Niu & Zhaohui Zhu & Xiaoyuan Chen
Info on purchasing Lu-177, please contact sales@isosolutions.com.