First validation of myocardial flow reserve assessed by dynamic 99mTc-sestamibi CZT-SPECT camera

Posted by Kevin Yang ⎜ Mar 20, 2018 ⎜ Industry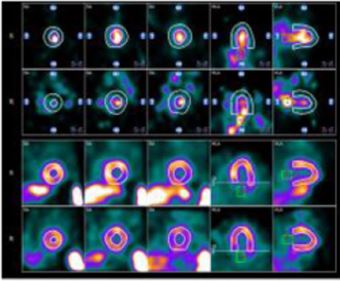 99mTc-sestamibi CZT-SPECT is technically feasible and can provide similar result to 15O-water PET for detecting impaired myocardial flow reserve and abnormal fractional flow reserve in patients with coronary artery disease. This study highlights the diagnostic value of using 99mTc -sestamibi for patients with coronary artery disease.
The WATERDAY study: Denis Agostini & Vincent Roule & Catherine Nganoa & Nathaniel Roth & Raphael Baavour & Jean-Jacques Parienti & Farzin Beygui & Alain Manrique
Info on purchasing 99mTc -sestamibi, contact sales@isosolutions.com
For more info on this article, please click here.
Tags: PET Radiopharmaceuticals SPECT