isoSolutions Customer Wins Distinguished Scientist Award

Posted by David T. Drummond ⎜ Oct 24, 2017 ⎜ Company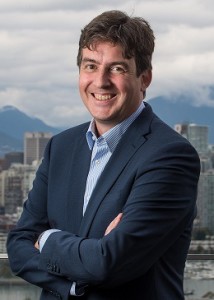 "Vancouver, BC – The Western Region Society of Nuclear Medicine (WRSNM) will honor Dr. François Bénard from the BC Cancer Agency with the presentation of their Distinguished Scientist Award. … Dr. Bénard is the Vice President, Research at the BC Cancer Agency, a Distinguished Scientist at the BC Cancer Agency Research Centre and Professor in the Department of Radiology at the University of British Columbia. He is also Associate Dean, Research at the University of British Columbia. In addition he holds the BC Leadership Chair in Functional Cancer Imaging. As a clinician scientist, his research interests are in positron emission tomography (PET), nuclear medicine, cancer imaging and targeted radionuclide therapy.
His team developed several new radiopharmaceuticals targeting tumour receptors, notably peptides and small molecule ligands. He initiated the program that developed cyclotron production of 99mTc, now in clinical trials at multiple sites in Canada. …"
Click here to see full news release.
David Drummond, the Managing Director of isoSolutions, stated that "isoSolutions is honored to have BC Cancer and Dr. Bénard as our customers. By offering a wide range of products, our intention is to support their research program wherever possible."
The Western Region SNM will meet in Vancouver from 03 to 05 November and isoSolutions will be present with an exhibit.