isoSolutions Welcomes Visitor from Uganda Charity

Posted by David T. Drummond ⎜ Jul 17, 2019 ⎜ Company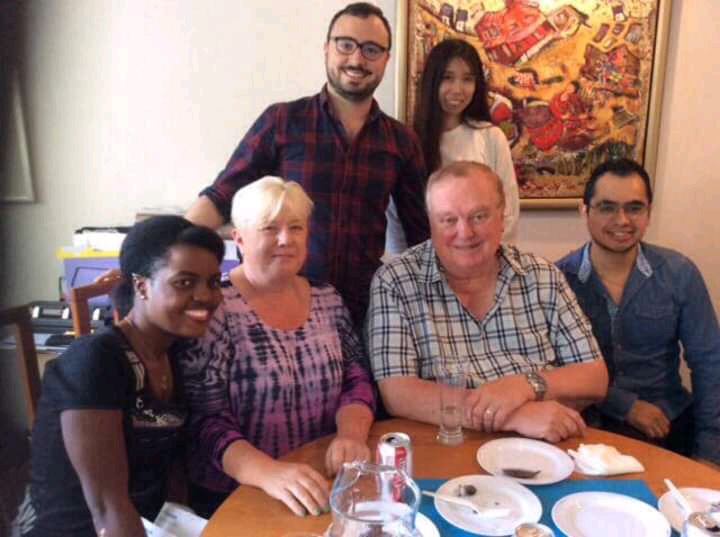 isoSolutions was very pleased to welcome to its Vancouver office a visitor from the Abetavu children's home in Uganda. Abetavu is a charity that isoSolutions has supported for several years. Our visitor from Abetavu – Ms. Tinah Praise – entered the Abetavu home in Uganda when she was 9 year old. She is now entering her second year of college in Kabale, Uganda.
Abetavu is an organization that started as an orphanage, founded by a Vancouver woman, Carli Travers, and her Ugandan husband Robert, nearly ten years ago. It is now so much more than an orphanage. Abetavu provides a safe haven to children that need support, and it provides essential services to the local community, in terms of counseling, education, sports, and many other services. Tinah is so grateful for having a chance at an education, something none of her other ten siblings were able to have.
isoSolutions is proud to be a supporter of Abetavu.
Tinah was accompanied by Ms. Joan Rogers, another Canadian supporter of Abetavu. It was a great pleasure for isoSolutions to welcome both guests to our office.
For anyone who wishes to support the good work of Abetavu, please go to www.classroomsforafrica.com.
About isoSolutions Marketing & Management Inc.
More information on the company can be found at www.isosolutions.com.
Tags: Global isoSolutions Philanthropy