PET myocardial perfusion imaging more effective than SPECT scans in detecting coronary disease
David T. Drummond ⎜Apr 6, 2018 ⎜ Industry
Key findings of the study:
Using PET scans instead of SPECT scans resulted in increased rates of diagnosis of severe obstructive coronary artery disease from 70 percent to 79 percent.
PET scans were associated with a lower incidence of invasive catheterization without identification of severe coronary artery disease (43% vs 55%).

(more…)
First validation of myocardial flow reserve assessed by dynamic 99mTc-sestamibi CZT-SPECT camera
Kevin Yang ⎜Mar 20, 2018 ⎜ Industry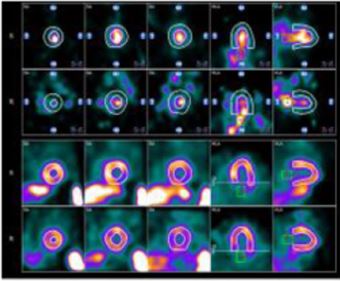 99mTc-sestamibi CZT-SPECT is technically feasible and can provide similar result to 15O-water PET for detecting impaired myocardial flow reserve and abnormal fractional flow reserve in patients with coronary artery disease. This study highlights the diagnostic value of using 99mTc -sestamibi for patients with coronary artery disease.
The WATERDAY study: Denis Agostini & Vincent (more…)
Tags: PET Radiopharmaceuticals SPECT
99mTc-maraciclatide SPECT for prostate cancer bone metastases
Kevin Yang ⎜Mar 12, 2018 ⎜ Industry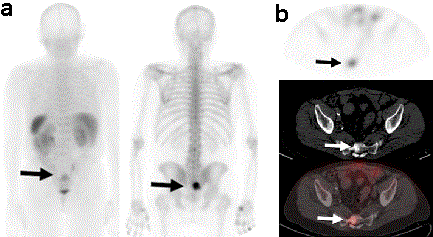 Osteoclast activity is an important factor in the pathogenesis of skeletal metastases and is a potential therapeutic target. This study aimed to determine if selective uptake of 99mTc-maraciclatide, a radiopharmaceutical targeting αvβ3 integrin, occurs in prostate cancer (PCa) bone metastases and to observe the changes following systemic therapy. (more…)
Tags: Radiopharmaceuticals SPECT Tc-99m